The Story Behind The Stone Craftsman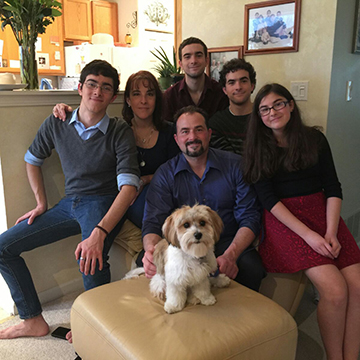 We have an excellent reputation for bringing stone to life.
Prior to starting Gulf Coast Surface Restoration, Joe Porcello, owner, built custom homes with an Italian, family-owned business. He learned from craftsmen who had perfected their techniques over the course of generations.
Joe eventually worked his way up to running the restoration division for a large stone and tile fabrication and installation company. His crew would go in and make installations "better than new" by removing scratches and other imperfections caused by mishaps common in a new construction environment. Joe gained decades of experience doing high end work in courthouses, universities, and prestigious residences.
When the housing market crashed in 2007, Joe shifted gears, gaining knowledge and experience in management and customer service experience in a retail environment. 
Today, armed with over three decades of experience in the construction industry and over two decades in stone and tile, Joe is the owner/operator of his own stone and tile restoration business. Gulf Coast Surface Restoration clients can expect professional, personalized service and attention to detail from start to finish. From masking and protecting surfaces and items surrounding the work area to wearing their own masks, technicians will go above and beyond to make ensure client satisfaction. You can expect professionally dressed technicians, a courtesy call prior to the scheduled services, all your questions answered, and other details that really make a difference when all is said and done.
Even as a seasoned industry veteran, Joe understood it would be beneficial to officially certify his expertise, hone his skills, and reacclimate himself to any new industry technologies, so he recently earned a Master Course Certificate at The Stone and Tile School. Although his company is now Florida based, Joe still travels to Chicago once per year to take care of his long-time clients who are more than happy to compensate him for his travels, because of the consistently high quality work Gulf Coast Surface Restoration provides.